THE REQUEST: SUBMERGED PUMPS CUSTOMISED TO SUIT THE FLOW RATE OF THE AQUEDUCT
Three multistage semi-axial submerged electric pumps for wells were installed with continuous operation, supplying a mean daily flow rate sufficient to cover the necessities of the whole city.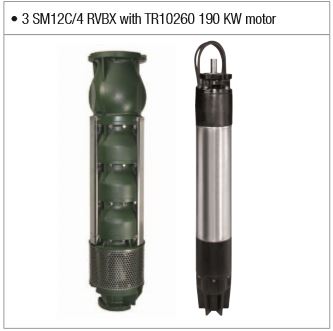 Designed and customised specifically to guarantee regular water supply thanks to the 190 kW rewindable TR 10" motor. Considering the specific nature of the product and its particular importance, three other reserve pumps were supplied.