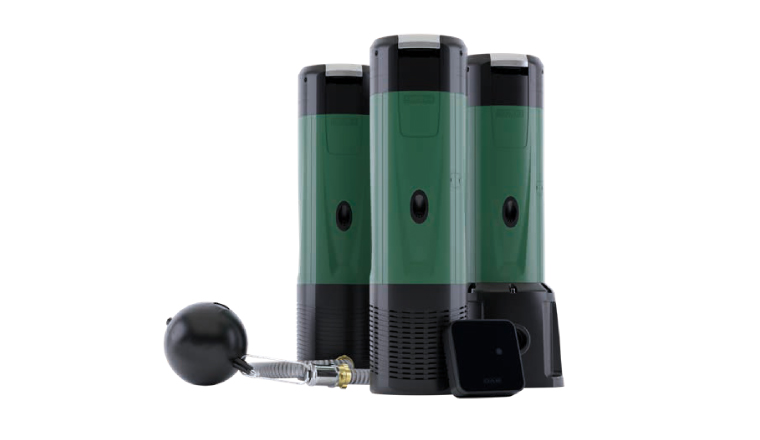 ESYBOX DIVER
Language: IT/EN
Esybox Diver is a 7 inch multi-impeller electronic pump with variable frequency drive for clean water designed for use in wells, tanks or cisterns. The pump can be used submerged, partially submerged or on the surface (with the DOC68 accessory, supplied separately). The pump is suitable for pressurization, rainwater re-use and gardening and irrigation activities in residential building service.
Esybox Diver is the first electronic submersible pump with integrated inverter to have a user interface for remote control. Electronics and connectivity are combined to make for an efficient and versatile product suited to the needs of every user: a thousand solutions in one for residential domestic pressurisation. The Dconnect Box 2 is a standard product, so the installation and the control of the functions can be carried out quickly and easily with the DConnect App. With a set of smart accessories, Esybox Diver can be adapted to any type of application.
In this overview we will be able to find out all the characteristics that make esybox diver the evolution of submersible pumps.
Duration:  10 min
Course arguments
Fully Integrated
Simplified Installation
Flexible Installation
Simplified Maintenance
Accessories
Components